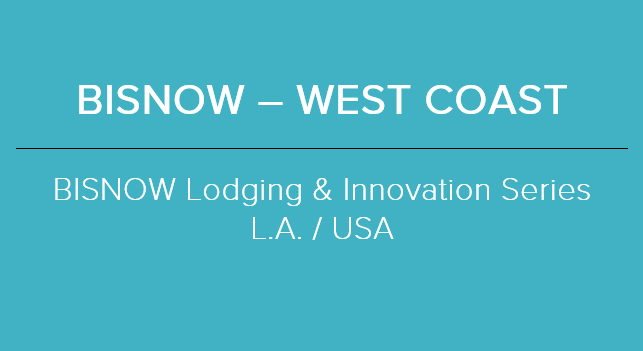 AETHOS Managing Director Matt Peterson will attend BLIS West Coast, the Business Lodging Innovation Summit - part of BISNOW - at the Sheraton Grand in Los Angeles, USA. The one-day event is held on April 26.
The conference brings together operators, investors, financing institutions and other industry leaders. On this year's agenda, topics range from major investment trends and technological disruption to experiential tourism and authentic brand experience. Speakers include Lynn Mohrfeld, President & CEO California Hotel & Lodging Association, Frances Kiradjian, CEO The Boutique & Lifestyle Hotel Association and Maki Bara, President The Charters Lodging Group. AETHOS' Matt Peterson will be moderating a panel discussion.
For more information, please click here.