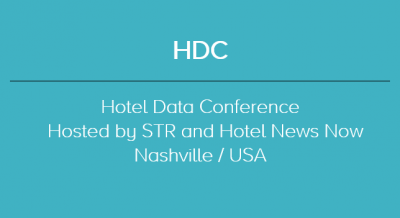 AETHOS Manager Terry Donovan will attend the 2018 Hotel Data Conference in Nashville, Tennessee. The event will be held at the Omni Nashville Hotel. The three-day conference commences on August 15.
At the 10th Hotel Data Conference, attendees can expect to learn about and discuss hotel data insights and industry operations trends. Delegates will join in on conversations with industry leaders and panellists and leave with data-backed insights to enhance their hospitality offering. As the trend of "hyper-guest personalization" continues to gain traction, intelligent utilization of data is becoming key - speakers and panels will thus focus on topics such as "demystifying guest psychographics", "maximization of ancillary charges", "increasing revenues with review data", "non-traditional revenue management" and "independent operators: no brand, non problem". Speakers will include senior executives from all major hotel chains, as well as significant players in the hotel / hospitality technology space. 
For more information, please click here.