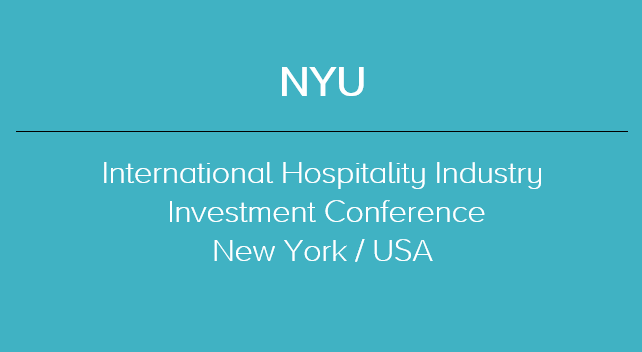 AETHOS Managing Directors Andrew Hazelton, Matt Peterson and Ken Greger will attend the NYU - International Hospitality Industry Investment Conference at the Marriott Marquis in New York City. The three-day conference commences on June 3.
The NYU Hospitality Investment Conference featured general sessions, workshops, and networking events that provide data, analysis, perspectives, insights, and opportunities. During the conference, leading lodging executives, investors, developers, analysts, and economists will participate in robust discussions on diverse and timely international industry topics such as cap ex, demand segmentation, design, development, the economy, finance, forecasts, franchising, IPOs, legal issues, lifestyle and luxury markets, management agreements, OTAs, politics, residential and vacation ownership, transactions, and more. Speakers and panelists include, for example, Jonathan M. Tisch, Chairman and CEO of Loews Hotels & Co, Katherine Lugar, President and CEO of the American Hotel & Lodging Association and Don Walsh,  President and CEO of Destinations International.
For more information, please click here.