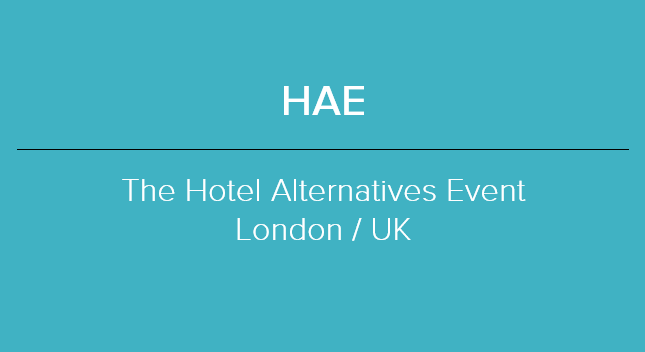 AETHOS Managing Director Thomas Mielke will attend HAE, The Hotel Alternatives Event, at the Montcalm Hotel March Arch in London / UK.  The conference is held on February 21.
HAE is a senior level conference that compares and contrasts the investment returns on hotels against other accommodation classes.  It invites developers, investors and operators - from more traditional, and more established, sub-segments such as branded residences or serviced apartments, to up-and-coming brands operating within the hostel or student housing market. Sessions typically include panel discussions on funding, key deals and transactions, as well as consumer trends and changes in booking behaviour.
For more information, please click here.