"The Great Hotel Bike Ride: A 360km Journey From London To Manchester"
October 0, 2017 – AETHOS' Nina Gold took once again part in this year's Great Hotel Bike Ride, consisting of a broad mix of hotel real estate and hospitality executives travelling the distance from London to Manchester on their bikes, with the goal to arrive on time for the opening of the Annual Hotel Conference in Manchester.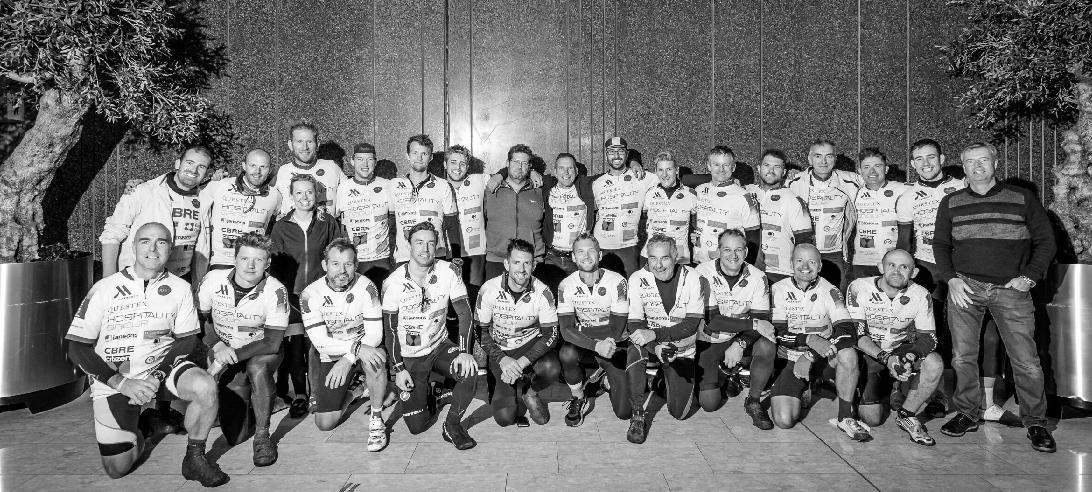 This year, 25 riders left London's Renaissance St. Pancras Hotel in the early hours on Monday 9th October and, after a stop-over at the Marriott Leicester, arrived in Manchester on the evening of Tuesday 10th.  All riders tackled the 360km with an elevation gain of over 4400m through the Peak District with great enthusiasm, supported by a great team of organizers and helpers. The scenery was stunning and the riders were blessed with mild weather and even autumnal sunshine. But it was a tough two days with a mix of returning GHBR riders and newcomers and the crew struggled up-hill in support of two very worthy charities.
The Alexander Jansons Foundation raises awareness for a rare disease called Myocarditis, which is an inflammatory condition affecting individuals of all ages, although most frequent in the young. It causes heart-failure, sudden death and major rhythm disturbances and the foundation funds research to support prevention and cures of the disease. 
Mustard Tree battles homelessness in Manchester by helping and enabling people to gain the skills and self-confidence needed to reach their full potential and find a way back into work and society. The team has raised a total of GBP £9,063.30 and it is not too late to sponsor and help reach their goal of £10,000. All the donated money goes directly to the two charities, split 50/50.