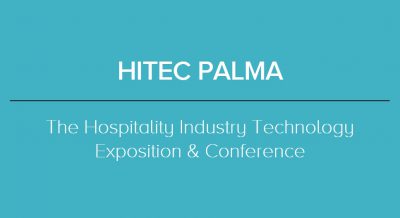 AETHOS Manager Nina Gold will attend HITEC - the Hospitality Industry Technology Exposition & Conference at the Melia Palma Bay Hotel in Palma de Mallorca / Spain. The conference kick-starts on April 9 and lasts three days, ending on April 11.
HITEC Europe is part of the world's largest hospitality technology conference brand, delivering superior education and an exhibition. Delegates will be joining professionals to cover the latest trends specific to the European and international hospitality technology industry. The programme, planned and presented by industry experts, includes best practices and training on crucial and trending topics of interest to the hospitality technology community. Speakers include Rohit Talwar, award-winning futurist, as well as Lyle Worthington (CIO at The Student Hotel), Darrin Hubbard (CIO at Six Senses Hotels & Resorts) and Christian Palomino (Global VP IT at Melia Hotels International).
For more information, please click here.