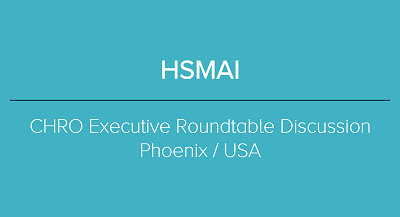 AETHOS Managing Director and industrial workplace psychologist Dr. Jim Houran will attend HSMAI's executive roundtable discussion for Chief Human Resources Officers. The event will be held during the Lodging Conference in Phoenix, Arizona. 
For Hospitality Sales and Marketing Association International (HSMAI) Foundation set-up the roundtable with a view to bring together top hiring professionals in the hospitality industry to discuss grassroot strategies to improve talent acquisition and retention in the hospitality industry. The discussion will assess the current state of the industry's employment deficit, with participants pulling from their experiences to share solutions that can elevate the calibre of professionals in hospitality sales, marketing and revenue management positions. The foundations President, Fran Brasseux, said "we are hoping for candid, intriguing and thought-provoking conversations […] and are grateful for the participating leaders sharing their insights with their peers in the industry." 
For more information, please click here.