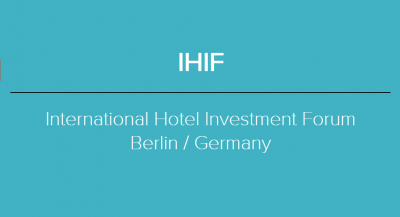 AETHOS Managing Directors Thomas Mielke and Chris Mumford will attend IHIF, the International Hotel Investment Forum, at the InterContinental Hotel Berlin / Germany. The conference kick-starts on March 4 and lasts three days, ending on March 6.
Every year over 2,000 senior figures from over 80 countries come together at the International Hotel Investment Forum (IHIF) for three days of educational panels, open debate, unrivalled networking receptions and ample opportunities to meet with colleagues, old and new. AETHOS executives have been very regular attendees of the conference and have moderated human resources and talent management related panels in the past. The programme includes CEO discussions, as well as various breakout sessions on development or investment trends as well as the driving forces that shape the industry - be it in technology, politics or human resources-related subject matters.
For more information, please click here.