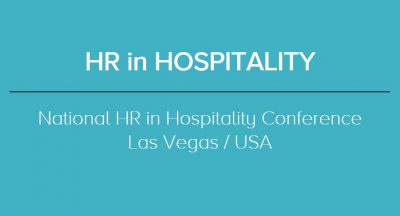 AETHOS Managing Directors James Houran, Ph.D. ("Dr. Jim") and Pat Hodge will attend the National HR in Hospitality Conference at the Cosmopolitan in Las Vegas / USA. The conference kick-starts on March 25 and lasts three days, ending on March 27.
Presented by the Cornell University's Hotel and ILR Schools, it has now been more than a decade that human resources professionals across the hospitality industry have gathered at the conference to equip themselves with powerful insights and guidance tailored to their unique challenges. AETHOS' "Dr. Jim" will be participating in various sessions, including the HR Executive Summit as well as a roundtable discussion on performance management. For the latter, he will be joined by Annie Dremstedt, Sr. Director of Organizational Development and Learning at HMSHost, and Hayden Pace, CEO at Stokes Wagner.
For more information, please click here.