April, 2019 - Judy Maxwell, veteran news journalist, speaks to senior female leaders in the hospitality industry. The topic of discussion "Bias and Backward Thinking: What Is Holding Women Back?".
Amongst others, Maxwell speaks to Kristian (Kris) Gathright, EVP & COO at Apple REIT, and Jagruti Panwala, Vice Chair of the Asian American Hotel Owners Association (AAHOA). In the conversation, Gathright picks up the topic of mentorship. She says as you advance in your own career, it is important to constantly challenge yourself and soak up, but also share, new knowledge and experiences. One has to be willing to go out and get one's hands dirty, getting out of the comfort zone that one has gotten used to. Gathright references several mentors and champions which have helped her professionally and provided advice. Passing on knowlegde, experiences and key learnings is hereby particularly important to help others learn and grow.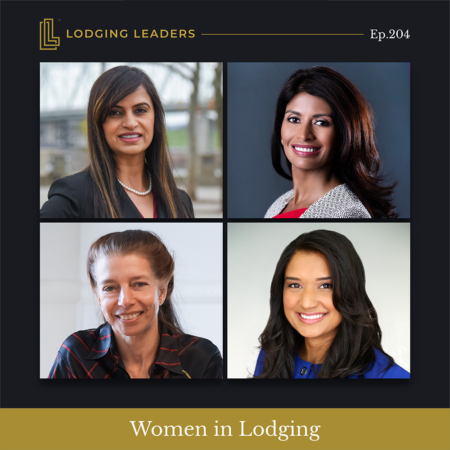 Referring to a recent AETHOS study conducted by London-based Managing Directors Chris Mumford and Thomas Mielke, Maxwell then points out some of its key findings - namely that the lodging industry has enjoyed a relatively quiet time period in which CEO turnover has been at its lowest. Yet, with industry experts agreeing that the hospitality sector will soon be facing some stronger headwinds, changes at the C-suite are highly likely to take place sooner rather than later. An opportunity, perhaps, for women to take the reigns at some of the leading hotel and lodging companies across the globe. 
Click here to listen to the full podcast.