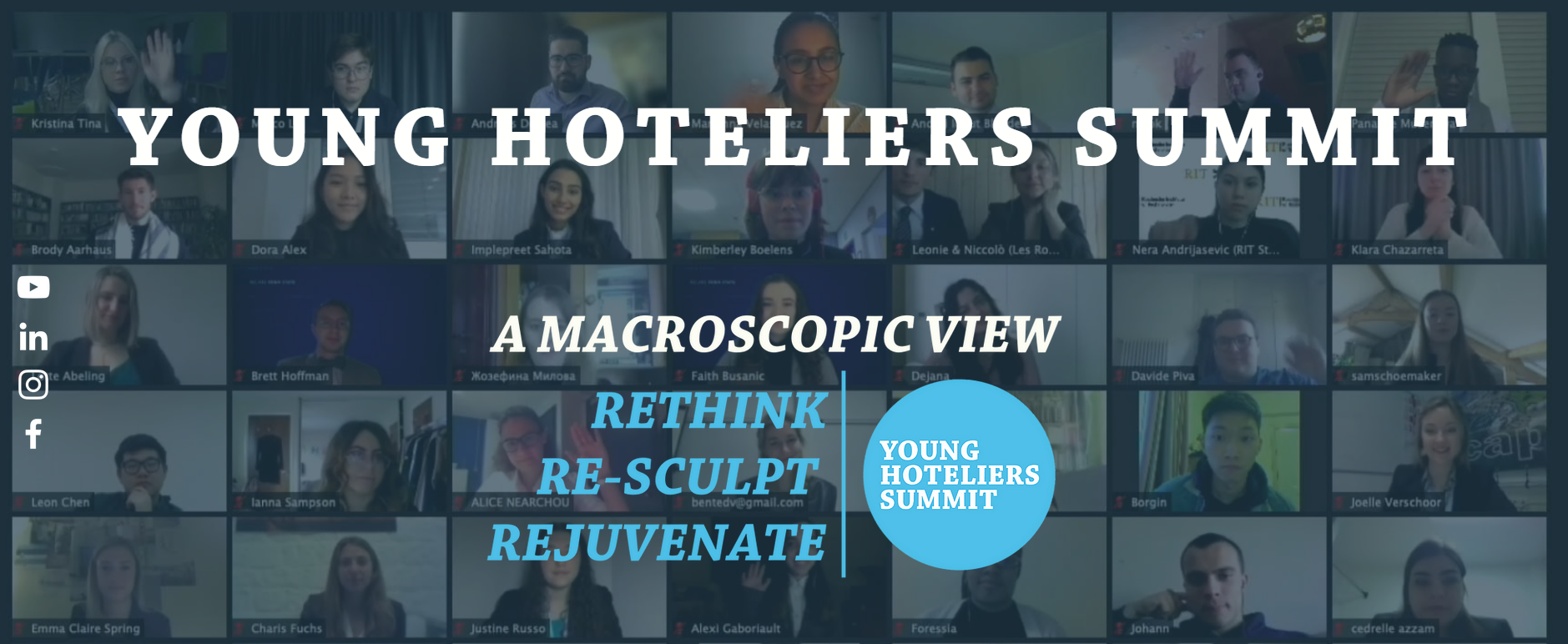 March 2 - The scope of hospitality is ever-evolving - how will this continue to challenge the industry in the decade to come? Mindsets and preferences are shifting faster than some can adapt. At the core of navigating this evolution are the people who need to adopt a multi-generational perspective in order to drive business transformation alongside these changing needs. The Young Hoteliers Summit (YHS) 2021 seeks to empower its attendees to face the industry's challenges head-on, by inspiring a mindset that is constantly set on adapting and growing.
Held virtually at Ecole Hoteliere de Lausanne (EHL) on March 22-24, the YHS will be hosting numerous panel discussions and breakout sessions with over 800 participants from across the globe and more than 40 industry speakers - with AETHOS' London-based Managing Director, and EHL alumnus, being one of them.  The event will be guided by the motto  "Rethink, Re-sculpt, Rejuvenate - Expanding the definition of hospitality, adapting to the new world". It will feature panel discussions, fireside chats as well as breakout sessions focused on Artificial Intelligence (AI), sustainability and equality / diversity, as well as innovation and leadership.   
More information on the event and content covered can be found here www.yhsglobal.com.