The Only Constant is Change
"Culture can be understood as 'how we do things around here'. Right now, the how is changing daily – and in some cases, forever."
The above sentiments reflect what most business leaders and operators are currently thinking. COVID-19 has drastically altered worldwide market conditions, with many countries on the brink of recession. The International Monetary Fund (IMF) expects the global economy to shrink by 3% this year, which would be the worst decline since the Great Depression of the 1930s10. A Gallup survey acknowledged this harsh reality by noting that 7 in 10 Americans now believe the US economy is either in a recession (40%) or a depression (30%). Additionally, workers' have increased worries concerning being laid off and reductions in work hours, wages, and benefits — for instance, 27% of U.S. workers worry about being laid off, which is up from 15% in 201912. Moreover, remote workdays have doubled during the pandemic, which can threaten 'real life' office cultures; isolated environments can lower productivity by 17% for those who prefer the 'in-person' working dynamic.
To make matters worse, it is no secret that the hospitality industry was among the hardest hit. A recent analysis of U.S. Bureau of Labour Statistics (BLS) data estimated that 34% of U.S. jobs lost between February and July 2020 occurred in this sector alone. Travel has declined in 65% to 80% of the nation.  Several hotels in New York City alone have shut down including the Hilton Times Square and the W New York Downtown. Hermann Elger, a seasoned hotel operator based in New York City, referred to this time as a "pivotal moment in the history of hospitality" emphasizing that "the future of travel and entertainment is dependent on creating a culture of accountability that fosters resilience through well-being and health security."
Capturing customers' preferences or new revenue streams is essential as consumers' habits have changed throughout the pandemic. For instance, data from Technomic Ignite consumer brand metrics found that 46% of consumers want restaurants to provide online/mobile or kiosk/tabletop ordering capabilities, and 43% likewise prefer that method of payment. SevenRooms, a New York City-based data-driven guest experience platform, reported that 13% of Americans will only dine out at restaurants with contactless dining options. Such consumer-facing trends are only the tip of the proverbial iceberg, as COVID-19 has also impacted many business practices behind-the-scenes.
One Perspective from Global Real Estate Development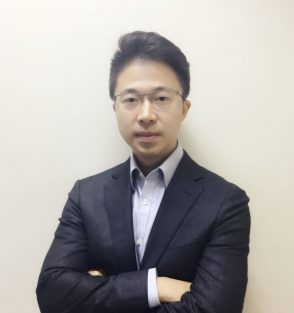 This is where Daniel Xiang, Senior Investment Manager with Hong Kong-based Junson Capital, steps in. While sharing observations and insights from his international dealings, he emphasized to us that the pandemic has "accelerated technology and digital transformation trends. As a result, it has motivated Junson to embrace new ways of working, communicating, and collaborating to remain efficient and relevant." Xiang views COVID as a disruptor that brings particular opportunities, assuming that companies are willing to define, and adapt to, a 'new normal'. Danny Meyer, arguably one of the foremost restaurateurs in America, described it well when saying "There is no playbook for this. And the only playbook any of us has is really the values of our company and your own values as a compass." We wanted to know if Meyer's guidance here was equally true for businesses outside the US, and here is what Xiang told us.
AETHOS: Many business gurus have talked about a 'new normal' with consumers and businesses post-COVID. How do you view the 'new normal', and how have you adapted to it?
Xiang: I view the 'new normal' as 'evolving among uncertainty'. I feel the pandemic has not reshaped the fundamental of the world, rather it has accelerated technology and digital transformation trends. As a result, it has motivated Junson to embrace new ways of working, communicating, and collaborating to remain efficient and relevant. As a company, we felt it was necessary to adapt quickly resulting in remaining productive while remote working. For me personally, maintaining a clear goal during this time and a nimble, open mindset has been essential in pivoting and identifying a new strategy, as well as charting the best course for work. I'm glad that I have also found more time to read books, learn about history, and chat with wise people. Most importantly, I have found that staying objective by looking at things with positive reflection has helped me to adapt.
There is no doubt that people suffered after the pandemic's initial shock – human nature inevitably leads to all kinds of fear. After also personally experiencing the 2008 Sichuan Great Earthquake and 2002 SARS Crisis in China, I view this pandemic as a cold, hard test. Looking at history, I realized that the nature of crises will always fade away; we will always be amazed by how resilient humans are. I feel if we look back after a few years we can expect that people will appreciate the opportunities this time has allowed, including rethinking the most important things in life, valuing nature and safety, as well as the importance of staying strong and united.
AETHOS: From your perspective, do you see the real estate business world changing as a result of COVID-19? And where is the greatest opportunity?
Xiang: While I do not see any fundamental changes, I believe the overall industry margin may erode due to the higher expenses and protection mechanisms implemented. I observe other trends accelerating similarly. For example, I predict hotels will employ more technology and safety measures. In the short term, people may favour suburb housing over urban centres. Also, offices must adapt to new operational standards which may include a re-design of building and furniture layouts. I do observe logistic and data centres benefiting from clear online trends.
On the deal level, each side will encounter short-term disruption and slower growth. My advice to both buyers and sellers is to be realistic in pricing expectations. Buyers shouldn't expect a great deal of distress; the U.S. Real Estate market was strong and healthy before entering the pandemic so its fundamental is still solid. I feel sellers with sufficient liquidity are not likely to offer any discounts and would rather hold through the crisis. As result, people will have to underwrite value based on different scenarios of cashflow and the newest loan dynamics, which can affect returns for investors significantly. Any creative way to bridge the 'gap' will be considered such as revenue guarantee, payment escrow upon closing, as well as the sale and leaseback structure, etc.
I feel the greatest opportunity is the time we have to re-think our goals of real estate investment and establish long-term objectives. If we can build out a balanced and stabilized portfolio that can last at least a generation, we can become a long-term family office investor. Also, since we were able to quickly pass through the initial shock, we were able to do thorough research on the whole real estate industry. This has allowed us to generate our own view for each asset class and how they will perform in the long run. Furthermore, allowing us to strategize focusing on building up core asset classes (student housing, signal family rental, and traditional residential) when we see the right deals. We also have the opportunity now to utilize our competitive advantages to targets on value, add hotel investment as we've passed the bottom already, be flexible on real estate credit investment for opportunistic deals such as debt, secondary market investment, and other specialized funds.
AETHOS: Have you changed your investment strategy and what specific types of deals are showing the most interest and traction?
Xiang: Yes, we have evolved our investment strategy to be nimbler and more creative in such an uncertain environment. We have also taken a long-term view, aiming to build up a balanced and adjustable portfolio, but most importantly, to invest in more people and create a great culture in the long run.
Concerning student housing, I observe that logistics and data centres are showing resiliency. I see opportunities here if we aim to strategize and build this asset class. Hotel assets have bottomed up since April so I also see an increase in potential in future years with a higher return profile; that is only if entered at a really good discount with proper capital structure, business, and contingency plan as the recovery process is risker.
Distressed deals are gaining more traction, such as institutional assets. Unfortunately, with liquidity issues, oversold shares due to fear, and high discount debts, people who have a long-term capital holding horizon can gain favourable average yield.
In Closing: So, Is There Really "No Playbook"?
As Meyer stated, "There is no playbook for this. And the only playbook any of us has is really the values of our company and your own values as a compass." Xiang seems to have further verified that Meyer's guidance here is equally true for businesses outside the US. Indeed, this Q&A emphasizes the importance of nurturing safety and new trends, while staying strong and united as a company.
David Taylor, COO of Lore Group, embraced new ways of working when reopening Luxury Hotel Riggs, in Washington D.C. The Rooftop At Riggs has been split in half to provide a bar area, as well as an entertainment space for corporate meetings. The restaurant also has outdoor seating and curbside pickup. The Dallas Morning News noted that pop-up "side hustles" are becoming more common for restaurant operators as a recent survey from the Texas Restaurant Association noted 55% of Texas restaurant operators say their expenses are higher compared to this time last year. This is despite operating at half capacity or less. Joel Montaniel, CEO and co-founder of SevenRooms, stresses that it is still possible to deliver a high level of possibility during these times if done correctly. For example, at the MGM Grand in Las Vegas, guests receive a welcome video from the chef when they check-in.
Ultimately, Xiang's view helps us to grasp the global impacts of COVID-19 on businesses and discrete practices so that organizations can take to maintain their grounding cultures and core values during these times. For companies like Junson Capital that have a foundation with enough flexibility to adapt to changes to 'normal' market conditions, the pandemic can be viewed as a disrupter that brings important opportunities rather than mere losses.
References
1 Ballor, C. (2020, September 10). Why pop-up "side hustles" are becoming the new normal for restaurant operators. Dallas News. https://www.dallasnews.com/food/restaurant-news/2020/09/10/why-pop-up-side-hustles-are-becoming-the-new-normal-for-restaurant-operators/
2 Business Insider. (2020, September 10). Sharecare teams up with Forbes Travel Guide to ensure health security and safety within hospitality industry | Markets Insider. Business Insider. https://markets.businessinsider.com/news/stocks/sharecare-teams-up-with-forbes-travel-guide-to-ensure-health-security-and-safety-within-hospitality-industry-1029579812
3 Cobe, P. (2020, September 22). Tech is enhancing the restaurant experience for consumers … or is it? Restaurant Business. https://www.restaurantbusinessonline.com/technology/tech-enhancing-restaurant-experience-consumers-or-it
4 Crabtree, S. (2020, September 29). Consumers' Likelihood to Visit Businesses Stable in August. Gallup.com. https://news.gallup.com/poll/318803/consumers-likelihood-visit-businesses-stable-august.aspx
5 Forbes, S. (2020, September 11). Hospitality In The Age Of Covid: A Conversation With Danny Meyer. Forbes. https://www.forbes.com/sites/steveforbes/2020/09/11/hospitality-in-the-age-of-covid-a-conversation-with-danny-meyer/
6 Hanson, J. 'New Normal' Is Elusive For Hotels Amid Pandemic, Attys Say. Law360. https://www.law360.com/articles/1307181
7 Herway, J., & Hickman, A. (2020, August 28). Remote Work: Is It a Virtual Threat to Your Culture? Gallup.com. https://www.gallup.com/workplace/317753/remote-work-virtual-threat-culture.aspx
8 Jones, J. M. (2020, September 29). More in U.S. See Economy in Recession or Depression. Gallup.com. https://news.gallup.com/poll/307940/economy-recession-depression.aspx
9 Jones, J. M. (2020, October 5). U.S. Remote Workdays Have Doubled During Pandemic. Gallup.com. https://news.gallup.com/poll/318173/remote-workdays-doubled-during-pandemic.aspx
10 Jones, L., & Brown, D. P. & D. (2020, June 30). Coronavirus: A visual guide to the economic impact. BBC News. https://www.bbc.com/news/business-51706225
11 Reed, D. (2020, September 10). Hotels Beg Congress For Help To Avoid Foreclosure And The Loss Of Millions Of Hospitality Jobs. Forbes. https://www.forbes.com/sites/danielreed/2020/09/10/hotels-beg-congress-for-help-to-avoid-foreclosure-and-the-loss-of-millions-of-hospitality-jobs/
12 Reinhart, R. J. (2020, September 29). U.S. Workers' Worries Spike Amid COVID's Economic Impact. Gallup.com. https://news.gallup.com/poll/312503/workers-worries-spike-amid-covid-economic-impact.aspx