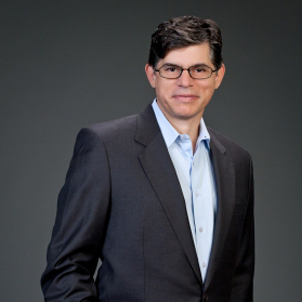 There is no denying that Bob Iger's $46M compensation package is massive. Some may question whether or not he is actually worth it; personally, we don't really care about the size of someone's paycheck as long as they truly earned it. Using our proprietary pay-for-performance model, we have evaluated the performance of forty-six CEOs in the hospitality/travel/entertainment industries. The overarching goal? To determine whether a CEO is deserving of his or her pay relative to their peers.
The AETHOS Pay-for-Performance Model analyzes key financial metrics such as company size, stock appreciation, EBITDA growth, and total direct compensation within the defined peer group. The market capitalization of our peer group ranged from Walt Disney's colossal $195B to Supertel's paltry $11M. Comparing CEOs from two vastly different companies may seem puzzling, but that is precisely what the model is intended to do. And what our analysis illustrates is that Bob Iger was in fact deserving of his $46M paycheck, while Kelly Walters was overpaid at $300K.
We find that value creation should be the most significant factor in doling out CEO paychecks. For public companies, that corresponds to shareholder returns. That is why CEOs like Bob Iger at Disney, Darren Huston at Priceline, and Stephen Holmes at Wyndham can demand multi-million dollar paychecks and be worth every penny: people would rather own their shares. Click here to access an overview of executive compensation at the reviewed companies.
Hotel CEO Pay
It comes with no surprise that the highest paid CEOs in the industry arise from the largest companies: all 10 of the highest paid CEOs on our list work for the 10 highest earning companies in 2014. Walt Disney topped the list, paying Bob Iger a total package of $46M, doubling the $21M Priceline's Darren Huston received. Following close behind are the major hotel chains, with Marriott, Wyndham, Starwood and Hilton all paying their CEO between $10M and $15M. The other double digit millionaire making the list is Royal Caribbean's Richard Fain, earning $12M in 2014. The average CEO paycheck in 2014 was $6.4M, rising 23% from the previous year's $5.2M average.
Although their pay packages were significant, these top-earning CEOs appeared to deserve it. All had an AETHOS Value Index (AVI) near 100, indicating that their pay is on par when compared with their peers in the market.
Topping this year's list of pay-per-performance CEOs are Andrew Sims of Sotherly Hotels and Stephen Weisz of Marriott Vacation. Sims and Weisz had an AVI of 152 and 143, respectively, signifying that each should have earned nearly 50% more than their 2014 compensation package. Rounding out the top five P-F-P CEO spots are Warren Haruki of Maui Land & Pineapple Company, Jeffrey Fisher of Chatham Lodging Trust, and Darren Huston of Priceline. Click here for an overview.
Eight CEOs in the hospitality industry received a base salary of $1M or more. Bob Iger topped the list with $2.5M, while Carnival and Royal Caribbean both gave their CEO a flat $1M salary. Five of the big hotel CEOs all fell in between, all with salaries ranging from $1M to $1.5M. Click here for an overview.
These top-earning CEOs also received the largest bonuses in 2014, with Iger taking home an additional $22.8M. The next largest was Huston with $7M, followed by Hilton's Christopher Nassetta at $6.17M, Wyndham's Stephen Holmes $4.3M, and Carnival's Arnold Donald $3.9M. The average CEO bonus in 2014 was $2.5M, a $750K increase from last year's $1.5M average bonus. Though their bonuses were not as large, over 75% of the CEOs on our list received a bonus of $1M or more. Click here for an overview.
In addition to their annual bonus, long-term incentives were a significant portion of overall CEO pay. Again, the largest grants went to Iger ($17.3M) and Huston ($14M). Four other CEOs received a grant of over $5M, and an additional 20 CEOs were given grants valued between $1M to $5M. The average LTIP value in 2014 was $3.1M, a $1.3M increase from last year's $1.8M average. Click here for an overview.
When taking into consideration the value of common shares owned, the richest CEO in the hospitality industry is now Jonathan Tisch at Loews with an ownership interest worth over $371M. Nassetta followed with an ownership interest in Hilton valued at $211M. An additional 4 CEOs had ownership in their company worth more than $100M. Click here for an overview.
The overall increase in CEO pay is related to a number of issues, most importantly, the recovery of the hotel real estate market and the general economy. Discounting a few of the large outliers such as Disney and Priceline, steady but more tempered increases are apparent. Private equity and other institutional investors are also pouring record-breaking amounts of money back into the sector. The government is taking notice as well. The SEC recently passed a measure to require public companies to report the relationship of CEO pay to the average pay of their company workforce. It will be interesting to see how boards and CEOs react to this measure when it comes to negotiating their pay packages.