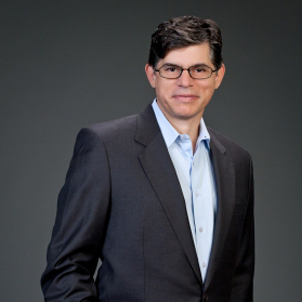 The Casino Journal publishes AETHOS' study on executive pay in the gaming industry (for a copy of the findings click here: Chief Executive Officer (CEO) compensation trends in the gaming industry saw the large-cap companies paying their CEOs handsomely compared to their smaller brethren. Intuitively, that makes sense because as a company gets larger, it gets increasingly complex and more difficult to run.
But, regrettably, size and performance don't always coincide. When a large-cap company has poor operating results, does the CEO take a big hit in the wallet? The answer, very often, is no.
That is why we created the AETHOS Pay-for-Performance Model, which calculates what a CEO should be paid relative to operating performance. Our model examines financial metrics such as company size, EBIDTA growth, stock appreciation and total direct compensation within a defined peer group. The peer group for our study included 40 gaming CEOs from around the globe. The market capitalization of the group ranged from a mammoth $54 billion for Las Vegas Sands (LVS) to a much more modest $15 million for Wells-Gardner (WGA).
Click here to view the complete ranking of the Gaming Industry CEO Pay-for-Performance Survey.
One might ask how we could compare Sheldon Adelson to Anthony Spier, CEOs at LVS and WGA, respectively. In fact, that is precisely what the model is intended to accomplish. Interestingly, the analysis illustrates that Adelson earned every penny of his $14 million pay package, while Spier should have gotten a raise from $600,000 to $1 million.
It is clear that the globalization of gaming is maturing. A full quarter of the CEOs in our study were from companies based outside the United States. In addition, U.S.-based companies such as Wynn Resorts and LVS are garnering a substantial amount of the revenues from overseas gaming markets. In particular, Asia's impact on gaming was substantial.
It was also impressive to see that corporate governance standards were very high in many of these growth markets. In the case of European companies, their remuneration reports often surpassed U.S. standards for shareholder disclosures. We continue to press for more transparency in annual and proxy filings so that shareholders can clearly see if executives are being paid appropriately in relation to financial performance.
From the Top
As expected, the highest paid CEOs in the gaming industry were dominated by the large-cap companies. Steve Wynn topped the list with a pay package near $20 million. Adelson and Lawrence Ho of Melco made upwards of $14 million, while Jim Murren at MGM Resorts International and Lorne Weil at Scientific Games made just north of $10 million. Not coincidentally, Weil made over $6 million of his pay in severance as Scientific Games merged with WMS in 2013.
Although these pay packages were significant, all of these well-paid CEOs had an AETHOS Value Index (AVI) of over 100, signifying that they earned their large paychecks. The average CEO paycheck for the group went up almost $700,000 in 2013, representing a 22.4 percent increase over 2012 results.
Turning to pay-for-performance, David Baazov of Amaya Gaming and Danny Gladstone at Ainsworth Game Technology topped this year's list of best performing CEOs. Baazov had an AVI of 233, while Gladstone had an AVI of 228. Each could have earned more than double their 2013 compensation package. A new member to this year's list included Lui Che Woo, the CEO of Galaxy Entertainment Group. Galaxy has been one of the fastest growing gaming companies in the world with a $32 billion market cap at the end of 2013.
Bonus Situations
The top salaries in the gaming industry ranged from Steve Wynn's $4 million to Bally's Anthony Sanfilippo at $1 million. Rounding out the group were most of the big casino CEOs including Adelson, Murren, Ho, Gary Loveman of Caesars Entertainment, and Peter Carlino at Penn National. The average CEO salary went up by approximately $50,000 or 6.6 percent.
Many of the same players had the largest bonuses with Steve Wynn pulling down $14 million. Other large bonus payments went to Ho ($9 million), Murren ($5 million) and Adelson ($6.6 million). The average CEO bonus increased $250,000 to more than $1.2 million, which represents a 25 percent escalation over 2102 numbers.
Larger long-term incentives (LTIP) were also granted to gaming CEOs in 2013. The largest grants went to Richard Glynn of Ladbrokes ($6.6 million) and Patti Hart at IGT ($5.2 million). Eight other CEOs received a grant of over $2 million, which included Sanfilippo, Carlino, Ho, Murren and Keith Smith at Boyd Gaming. The average LTIP value went up nearly $400,000 to $1.35 million, a 42 percent increase over the previous year's tally.
By our definition (value of common shares owned), the richest CEO in the gaming industry is now Lui of Galaxy with an ownership interest worth over $15 billion. Mickey Arison at Carnival and Sheldon Adelson owned company stock worth more than $6 billion. The only other billionaire is Steve Wynn at nearly $2 billion.