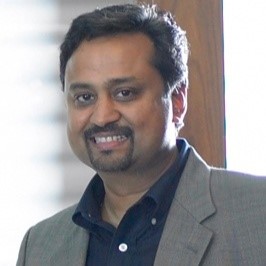 Agnelo Fernandes serves as Senior Vice President of Sales & Marketing for Terranea Resort. Providing leadership as brand champion, he actively serves on Terranea's strategy committee, as well as regional and corporate marketing committees with Two Roads Hospitality. With more than 25 years of experience, Agnelo held senior executive positions with brands including Canyon Ranch, Sonesta Hotels International and Rex Resorts. Prior to his current role, he served as a strategic advisor on luxury brand projects in hospitality, spa and wellness, real estate, travel & tourism and food services. With a focus on strategic alliances, over his career, he has forged strategic partnerships with Lexus, One Hope Wine, Icelandic Glacial, Toms, American Airlines, LA Kings, Miami Dolphins, Miami Heat and Disney. Agnelo has received numerous awards, including Hospitality Sales and Marketing Association International (HSMAI) Resort Marketer of the Year, Top 25 Most Extraordinary Minds in Sales and Marketing, Destination Hotels Marketing Professional of the Year and i-Lead Leader of the Year by Destination Hotels. He currently serves on the HSMAI Board of Directors for the Americas and is the Visit California Chair of the Brand Sponsorship and Cooperative Marketing Committee.
I sat down with Agnelo to get his impressions of the market today and what the Southern California market trends are for the upcoming summer months.
Looking back at the first half of the year, how has 2017 been to-date, and what are you seeing as the summer trends for 2017?
2017 has been an interesting year so far, and it has had a hard act to follow with the industry having a banner year in 2016.
The group segment is pacing behind last year and the booking window continues to shrink, as does the size of the groups, compared to prior year. On a positive note, Group ADR and Revenue per Occupied Group room night has grown significantly. We are finding that while the lead volume has remained flat to last year, meeting planners continue to look for exceptional experiences for their attendees, and as a result are willing to go well above the minimum contracted food and beverage and activities threshold. Interestingly, we find that groups are washing at a greater rate than prior years, and in many cases, the planners do not have any definitive information on the room block until much closer to arrival.
Leisure segment is pacing well ahead in volume and it seems with the stock market performing well and earnings still strong, it has had a positive impact on the consumer mind-set and they are planning ahead. At this time, we are pacing 25% over the prior year in definite bookings for June through September, and ADR has held steady. Given the last-minute nature of leisure bookings in the Southern Californian market (and generally this is true for the country), hotel revenue leaders are leveraging the loyal guests base and have gotten out of the gates earlier than normal with special offerings, and that may explain why we are ahead of pace in the leisure segment. I still believe that a majority of our bookings will come in within the 7- to 21-day period, as it was last year, and these bookings normally will drive a premium ADR. Since a great part of the guest base comes from within drive markets, the length of stay will be just under three nights per visit.
What are a few things you are doing at Terranea to create wonderful and impactful experiences for your guests?
At Terranea, we are blessed with being on the Pacific, and we leverage this to create a variety of outdoor activities. Having said that, our team works feverishly toward curating personalized and local experiences that give our guests the ability to enjoy their experience, even if they never want to leave the 102-acre resort grounds. We like nothing more than to celebrate our community of the Palos Verdes Peninsula and the Los Angeles area, and to that extent, we have created several experiences celebrating epicurean journeys involving nature, such as our honey & bee program – we harvested more than 100 pounds of honey last year; our sea salt conservatory – where we use the waters off the shore of our resort and harvest sea salt. We also proudly feature our executive chef's private dinners, where one can experience "Farm-to-Terranea." We also offer discovery through both land and sea adventures, like tide-pooling and "kayorkling." In addition, Terranea boasts a 50,000-square-foot spa and fitness centre, where we offer one-of-a-kind wellness services that incorporate mind, body and spirit enhancements.
Over the years, we have developed a highly engaged base of fans and followers on the social media platform, and while traditional e-mail is very effective, we find that we are able to discover the voice of our guests and have a conversation through social media. Of all that I have stated above, nothing is more effective than the feedback we receive from our associates who deeply engage with our guests at various levels.
How is technology playing a role? How is that different from a year ago and how do you see it impacting the guest experience moving forward?
From the acquisition stages where the website, social media platform and data analytics about our guests' behaviour and buying and spending habits, to serving our guests by understanding their preferences during their stay, to the CRM tools to ensure that we continue to connect well beyond their stay, technology plays a critical role at every micro-moment of the guest's journey. In 2016, we upgraded just about every element of technology, both guest interfacing as well as back end solutions, including our property management system. There is no doubt that technology has made us more efficient, and in many cases, has moved hospitality management to a more scientific level. We find that, when used effectively, we are able to intelligently preempt our guests' preferences and address them, thereby exceeding experiences. Today's guests expect a great level of personalization and recognition, and while we are fairly progressive with related technology, we continue to evolve and invest wisely in technology as it relates to uncovering new guests from existing and new markets.
Any key takeaways that you see specifically to California?
California is among the most desired destinations globally for both leisure and groups, and I believe that the demand trend will continue to see an uptick. We are fortunate to have several world-class hospitality offerings from beach resorts to snow destinations, to amazing desert experiences to wine country – California has it all! While 2017 is still an enigma to many economic experts, I believe that we will still have a very robust year and that we will continue to develop new offerings to attract a very adventurous, sophisticated profile of visitors, especially from international markets. Through my involvement with Visit California, I believe that we have the nation's most robust and sophisticated marketing program to raise global awareness.